Mega Deaf Tour. He Is Legend in Ohio.
Mega Deaf Tour. He is Legend, Maylene and the Sons of Diastser, Wilson, Them Bastards, A Damn Shame - Agora Ballroom, Cleveland OH, Wednesday 20 August 2014
A Damn Shame are sludgier on record than they are live. Upbeat and abrasive, it's easy to see why these local musicians were chosen to open the evening. Bass lines overlap dual guitars with tactical force, Jeff Richards voice effortlessly hitting ruthless hollers and powerful notes, encouraging those present to get Bat Shit Crazy.
Avoiding all jazz, the sounds of Norheast Ohio's Them Bastards smash together to forge your favourite kind of hardcore insurgence. With entertainment sitting somewhere between hooligan and slick LA style musicianship, riff manipulators RJ Rishel and Joe Bialik follow the patterns of their predecessors, adding their own spin with classy timing switches. Jay Iorio jests when he feels the need, only shutting his mouth to continue his raw, yet perfectly bratty on occasion, vocal strength.
Leaving their magical tambourines at home, Wilson shift it up several gears to Full Blown Fuckery. Hosting proceedings comes naturally to frontman Chad Nicefield as he vocally sets fire to the ballroom, crashing in and out of the audience during their loud and proud rendition of ACDC's Back in Black. The stage show ensues with plenty of solid anthems and expertly executed revelry. No soiree complete without the beating of beer bottles and offering them up to your band members for the taking. Tonight's performance proving these all shaking, precision playing Detroit rock city natives are truly out for blood.
Forever the showmen, Maylene and the Sons of Disaster march on stage post dramatic intro and catapult into Caution, Dangerous Curves Ahead. Not stopping for a breath, fans are treated to Waiting on my Deathbed, Don't Ever Cross a Trowell and Tough As John Jacobs with Wilson's guitarist Jason Spencer filling the gap. A role that is swapped throughout the set to deliver the power of their recorded compositions. Listen Close is dedicated to their Michigan tour support, the chorus igniting the venue. "Entitlement doesn't get you anywhere" declares Dallas Taylor as he gets in with the crowd, singing back at them for Raised By the Tide, Memories of the Grove and Step up (I'm on it). The dedicated followers cramped at the front and the last bars of Darkest of Kin, affirming this is the real thing and we wouldn't have the Alabama based crew any other way.
Incense burning, He is Legend dawn without warning, making the most of the intro with The Widow of Magnolia. The stoner dreamy party sequence crosses boundaries, snatching all the six senses by dropping into the classic Everyone I Know Has Fangs. Schuylar Croom floats in any direction he sees fit, meeting his band mates impeccably on point, without a vocal hitch. Stranger Danger and Smoker Scoff blend tightly together musically keeping the venue potent for the delivery of China White III. The dark rumbling of That's Nasty sends friends swaying to the meticulous musicianship of current members and tour help. Miserable Company leading into the "Last jammer" of the evening, Mean Shadows. "The best stoner circle pit ever" is requested before extending their hand to induce the last demonstration of allegiance with Act 1 Scene 1: The Seduction.
Words and photos by Kenada Quinlan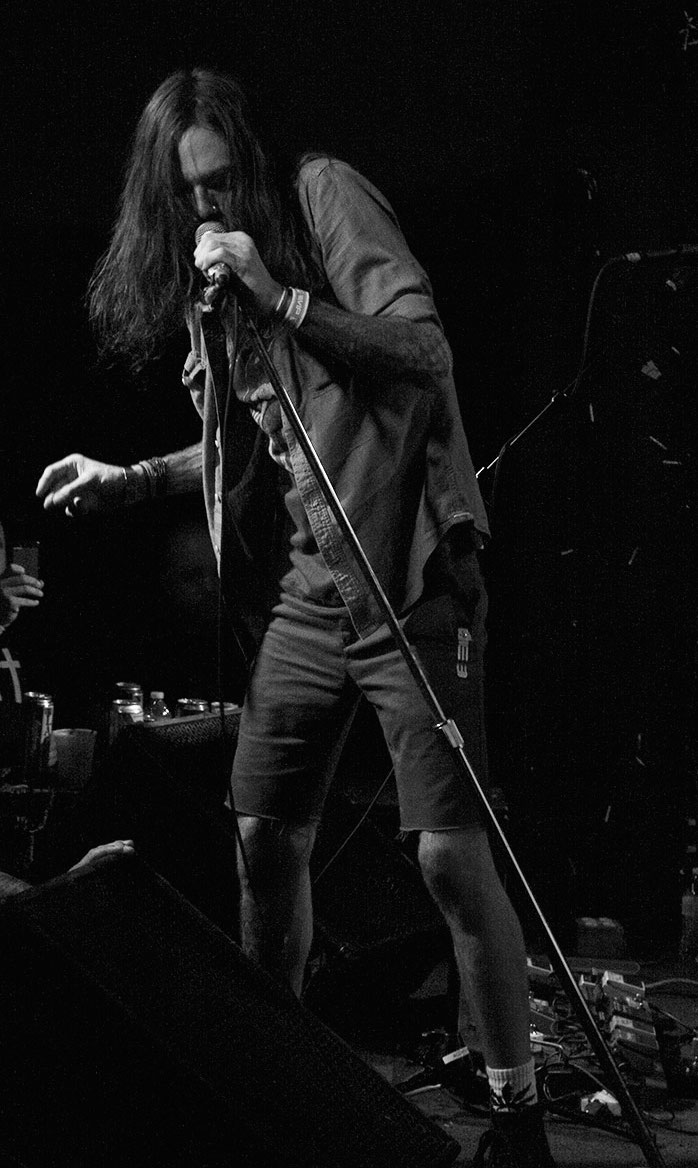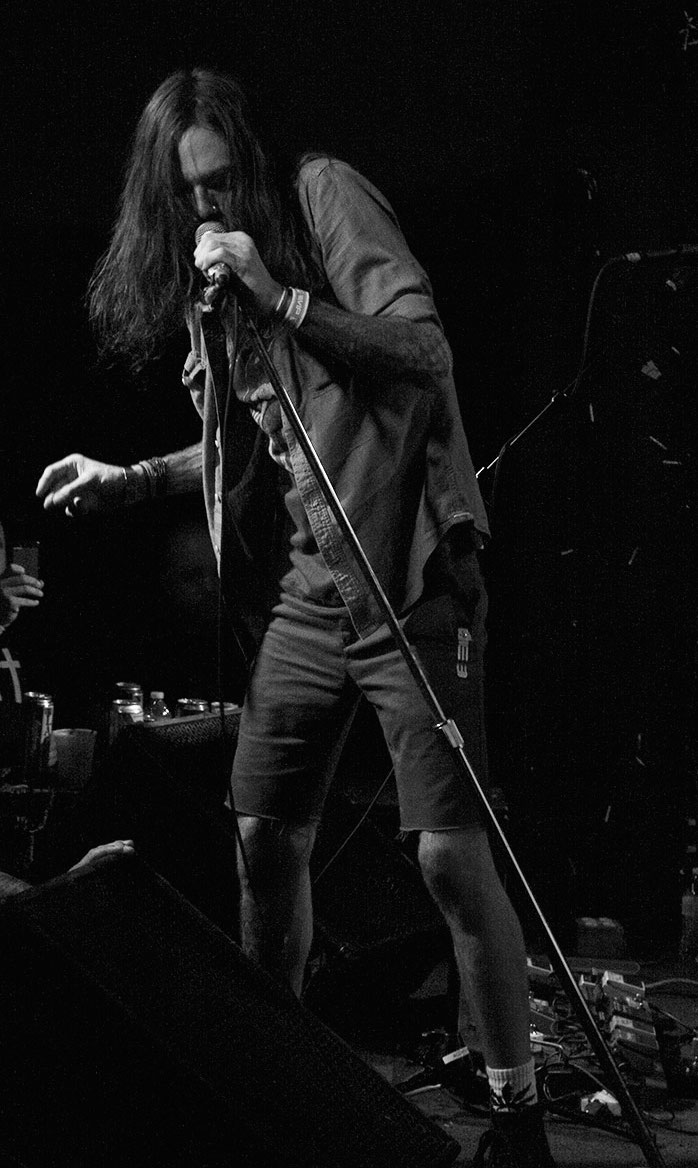 Maylene and the Sons of Disaster
L- R Them Bastards, A Damn Shame