THE COATHANGERS SMASH BRISBANE
The Coathangers, Babaganoüj, Some Jerks - Saturday 24 January, Trainspotters
Local legends Some Jerks have a knack for devising the perfect tunes to get any evening started. With harmonies flowing from their retro placed minds, their musicianship is finely tuned, upbeat, bass heavy and always worth catching a ride in early to ensure you don't miss a beat. Babaganoüj pick up lightly where the Jerks left off with their more bubblegum tinged version of indie rock. With a solid fan base in attendance and enough juice to ride the waves of affection, this band deliver what's in demand.
Tension heavy technical issues fuel The Coathangers first notes. The edge of frustration only adding to the intensity and excitement in the room. Razor sharp in demands from the onset, the trio want to get it right, for us, and for them. Once sorted, they collide is a mass surge of acute destruction. Articulate and damn right perfect in delivery, there is no fault on any level from the quieter moments of 'Trailer Park Boneyard' to the hysteria of 'Hurricane.'
The switching of instruments, roles and perspective, gives everyone a chance to shift. Minnie Coathanger is as happy running on and off stage singing as she is behind the bass, the playful nature of this band cutting in and out of the sheer ferocity of their sweat, tiredness and beers. Non stop shows since they left Hobart, the crew rose above their understandable lethargy and smashed out over an hour of blissful fuck yous, fun and face smashing moments.
Words and Photos Kenada Quinlan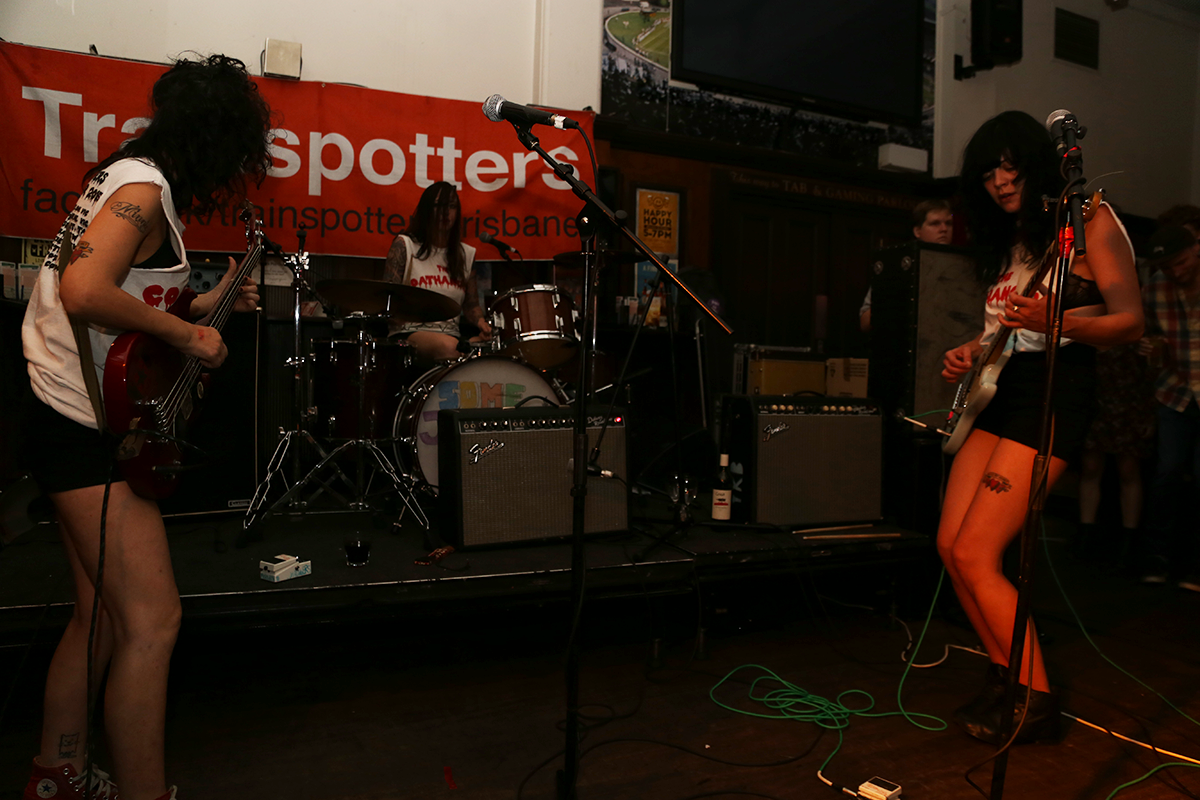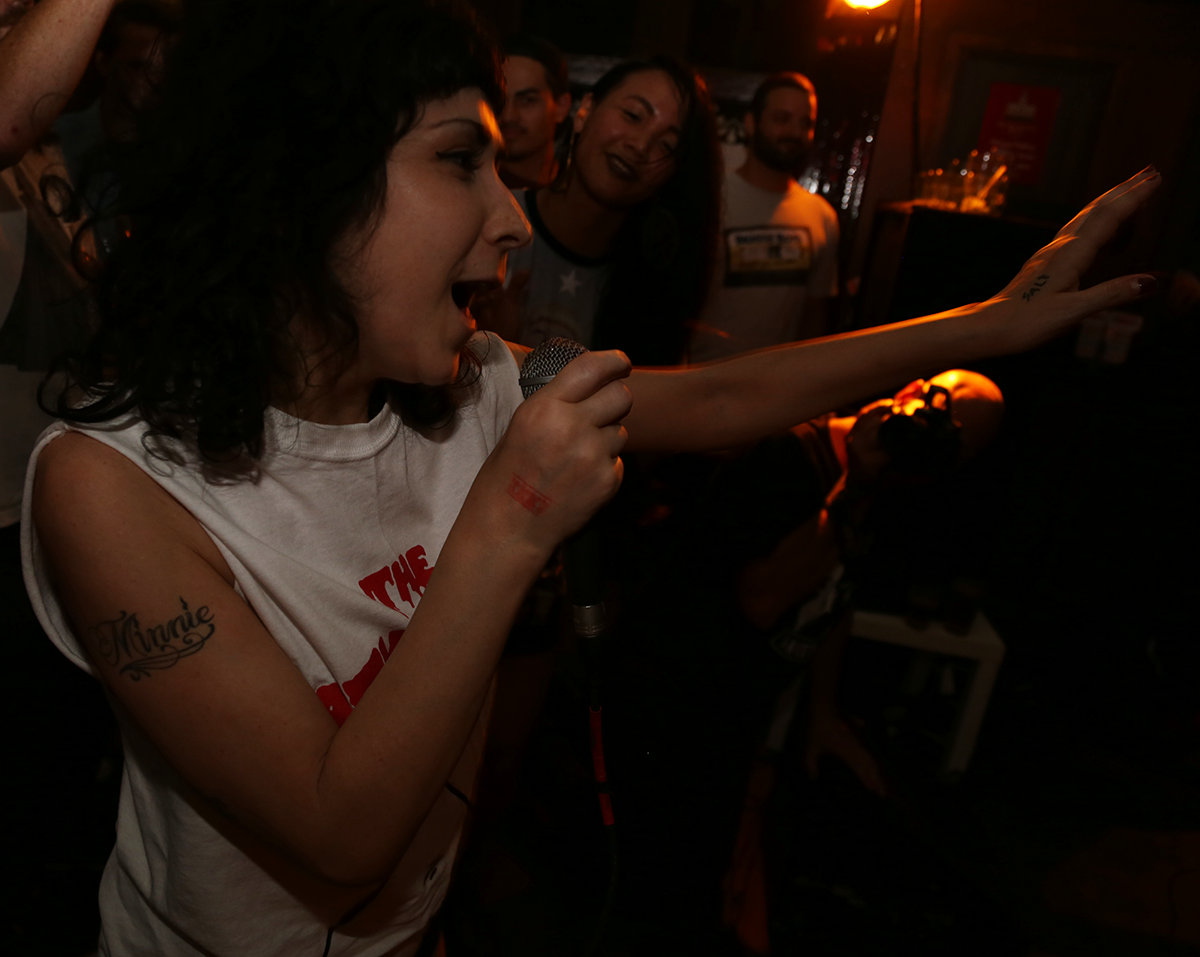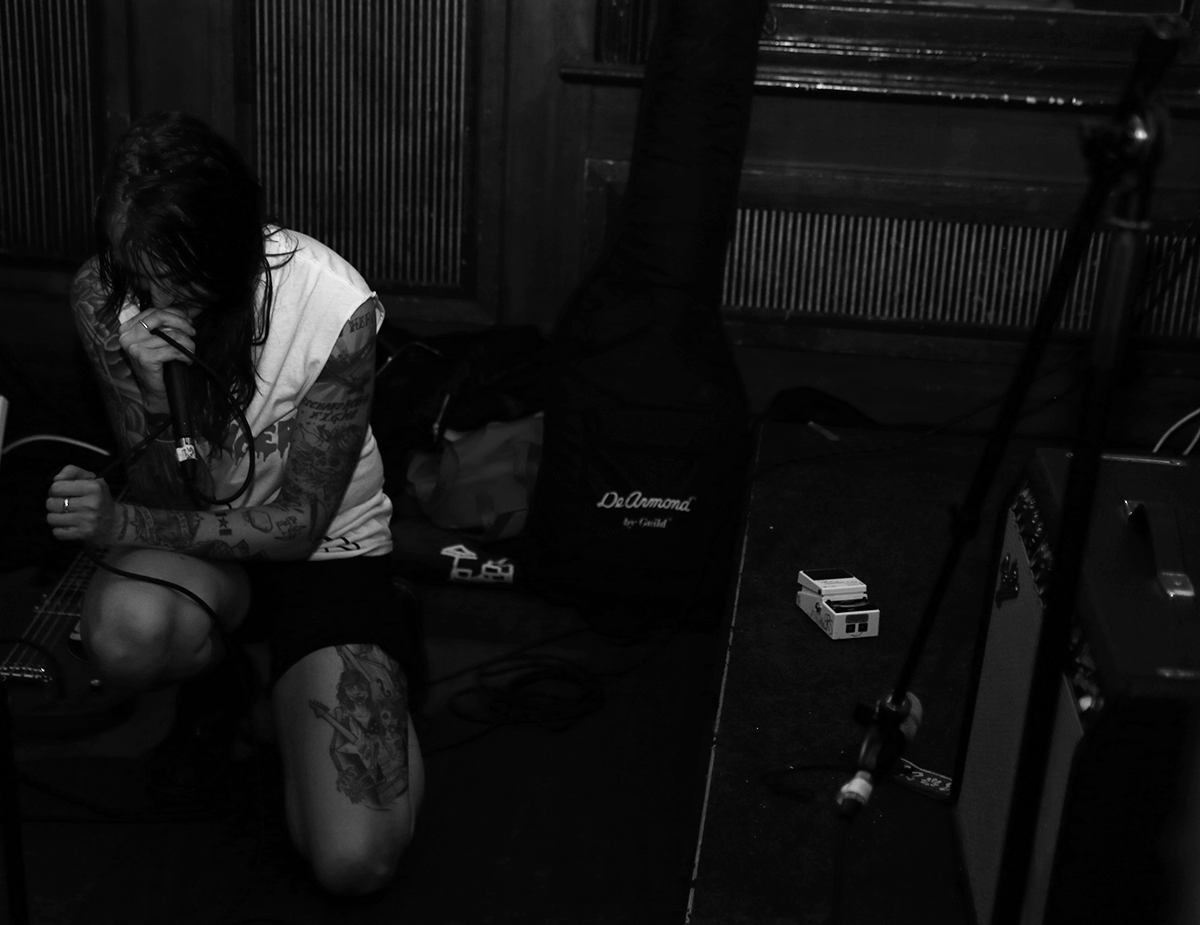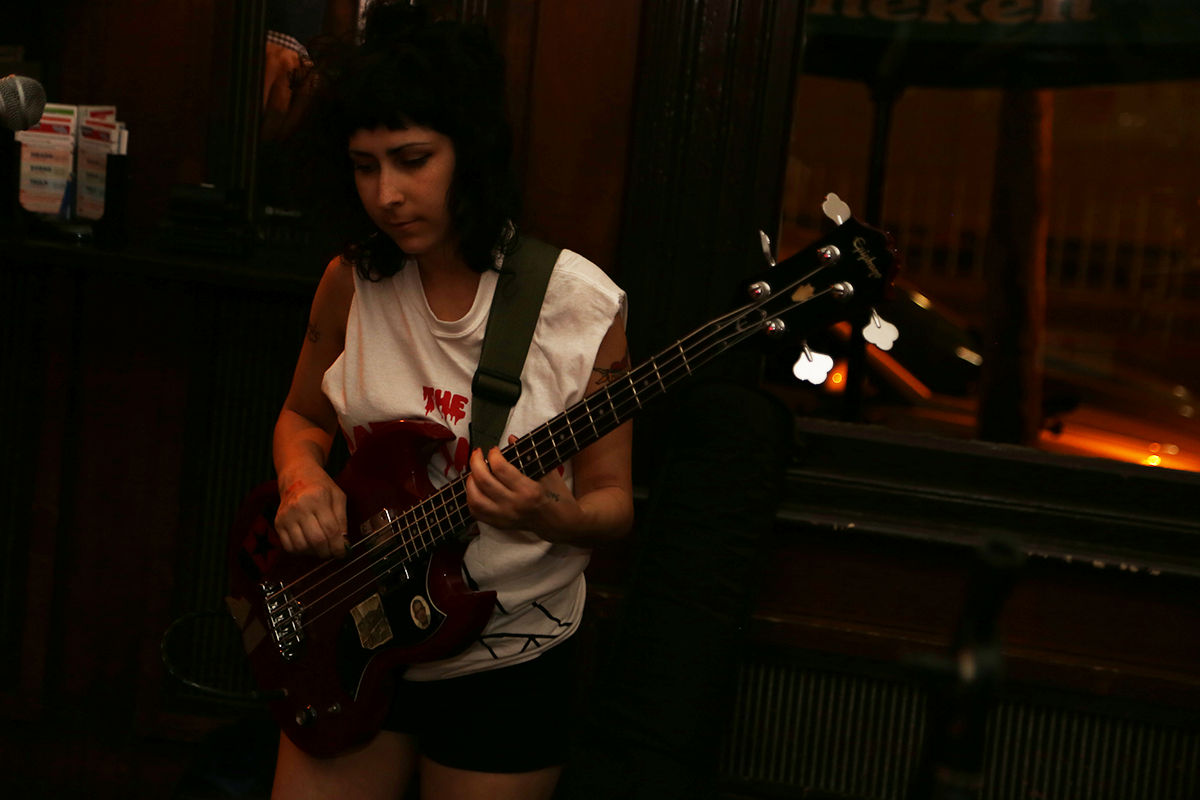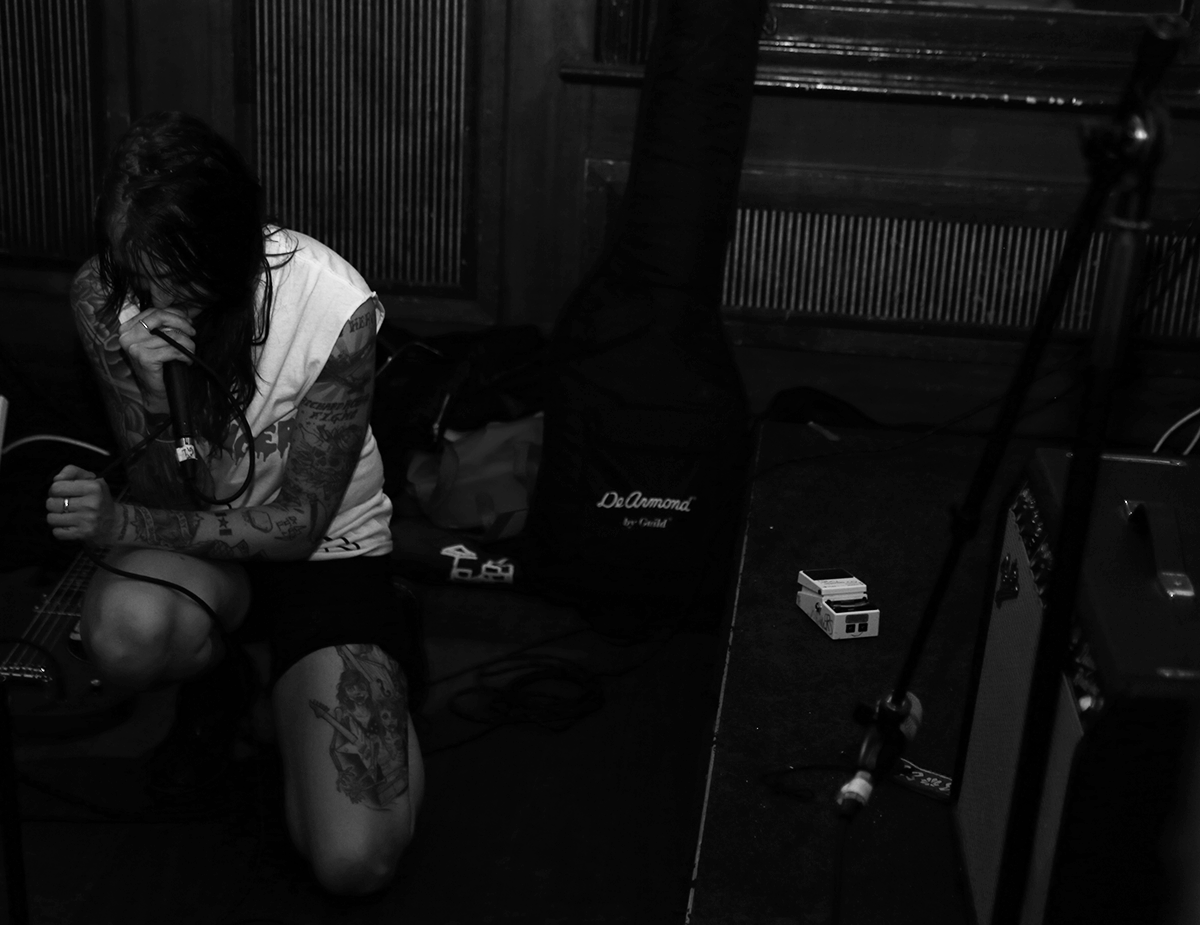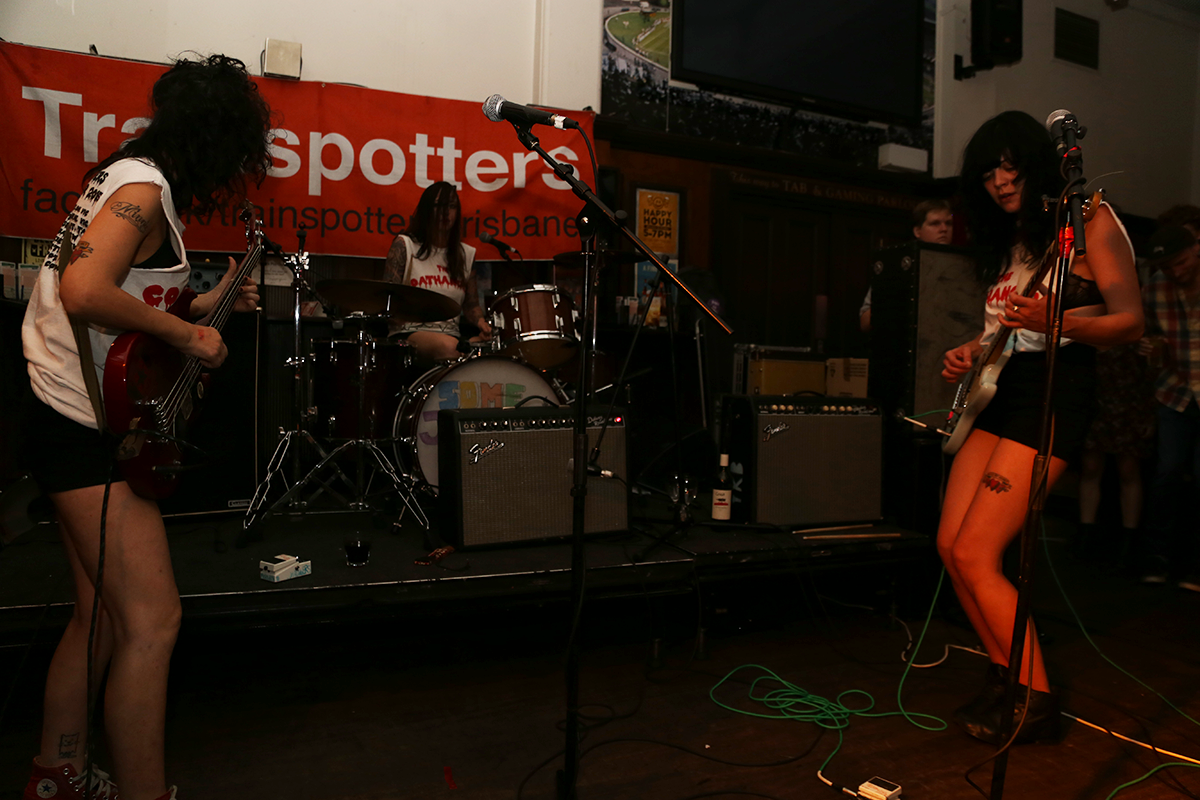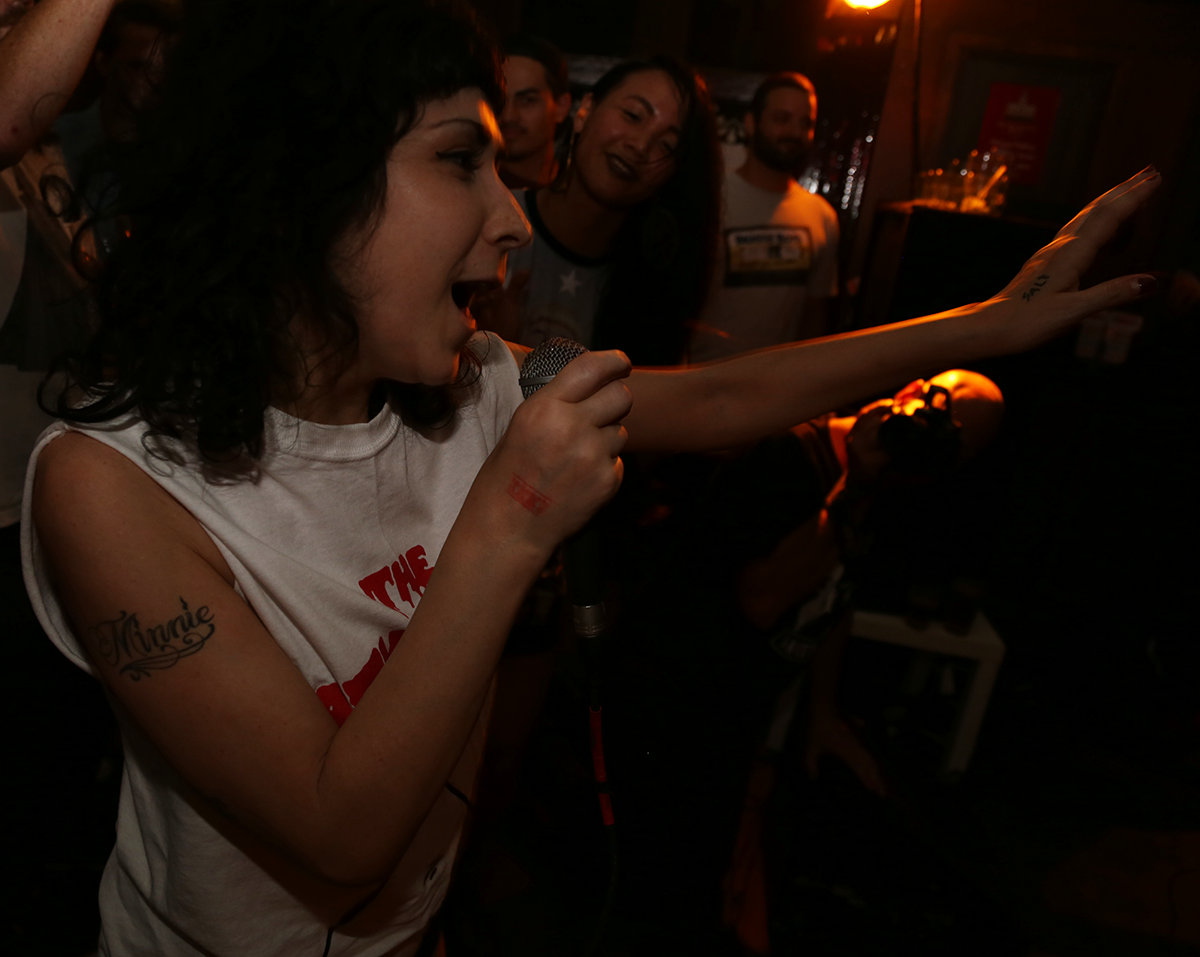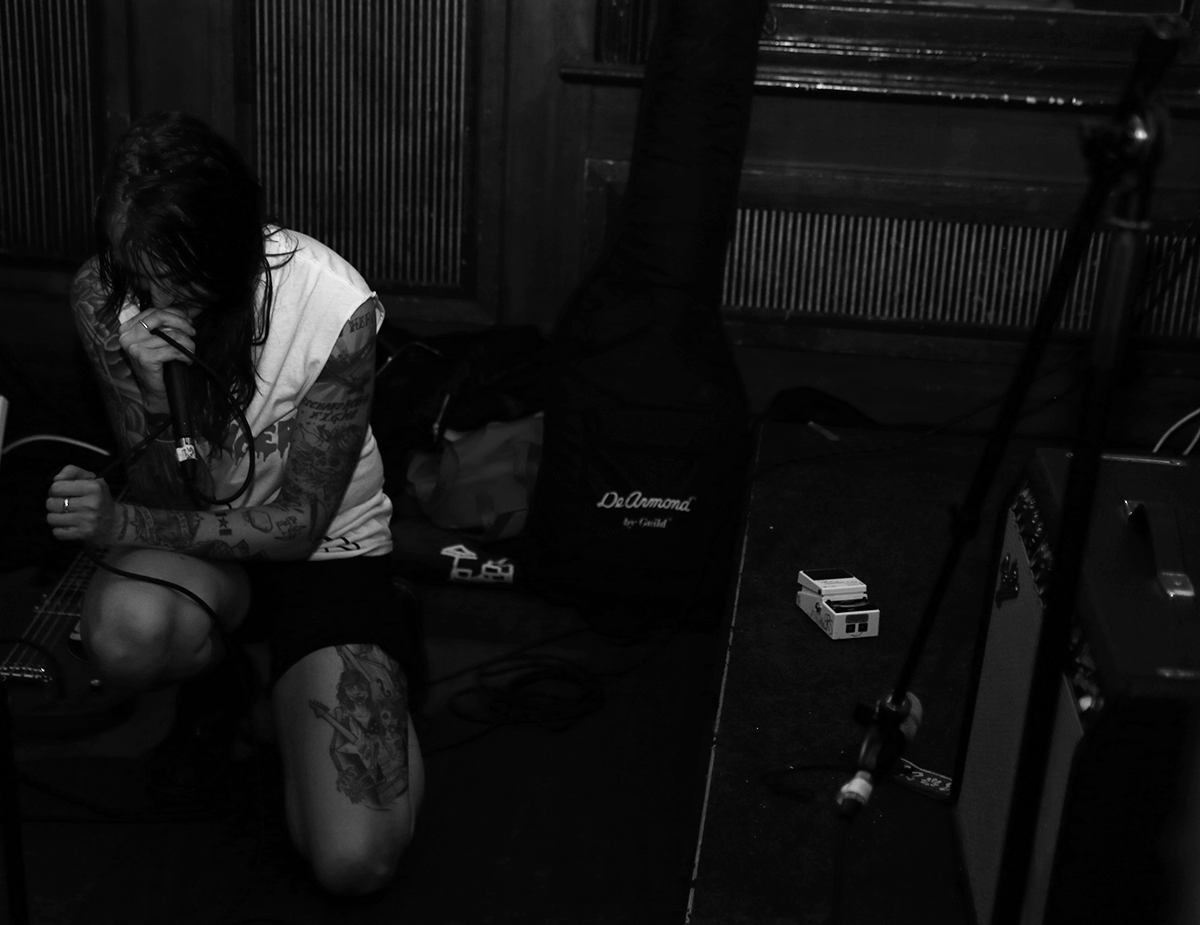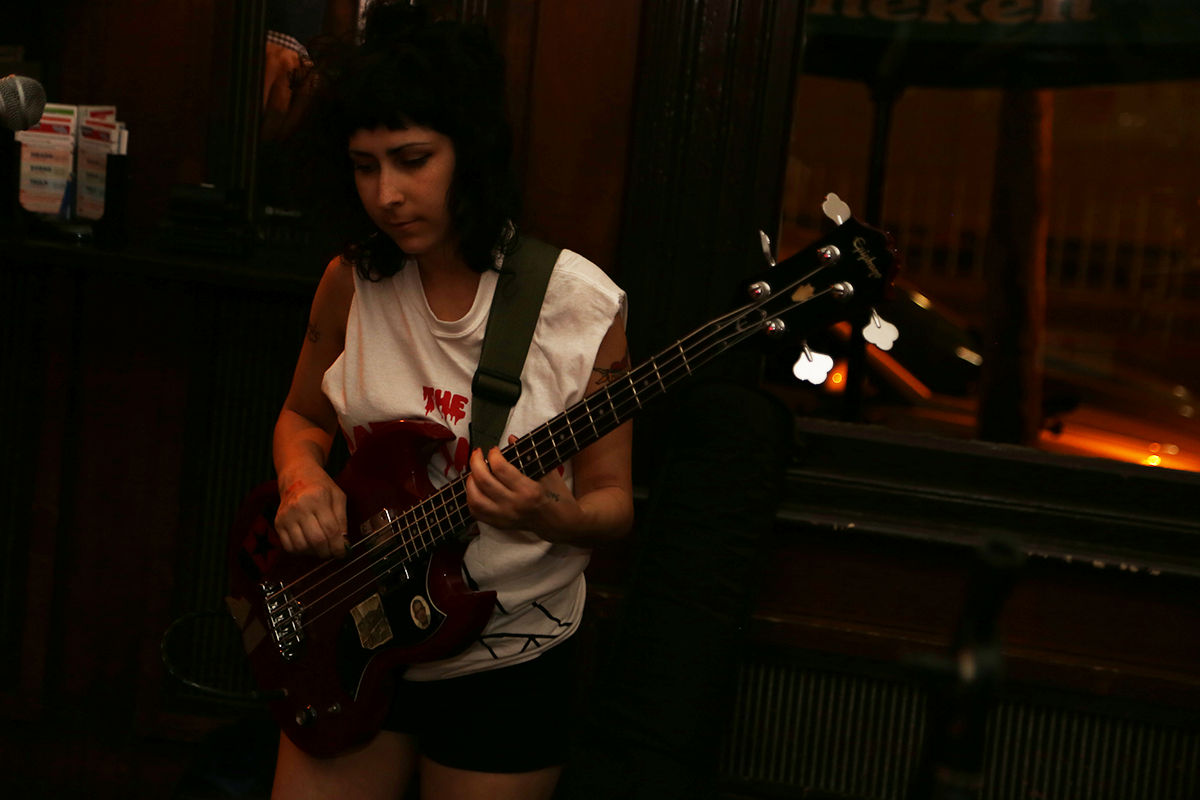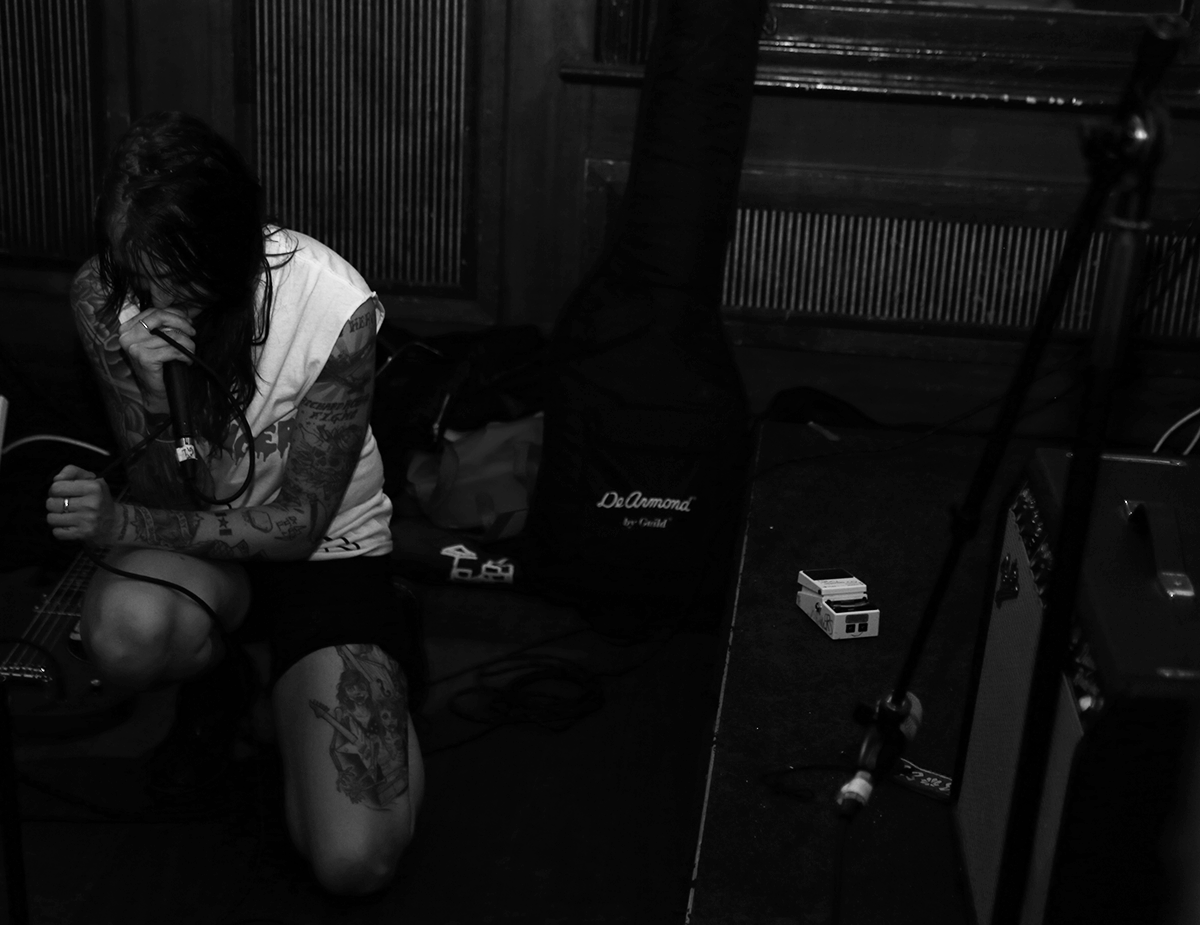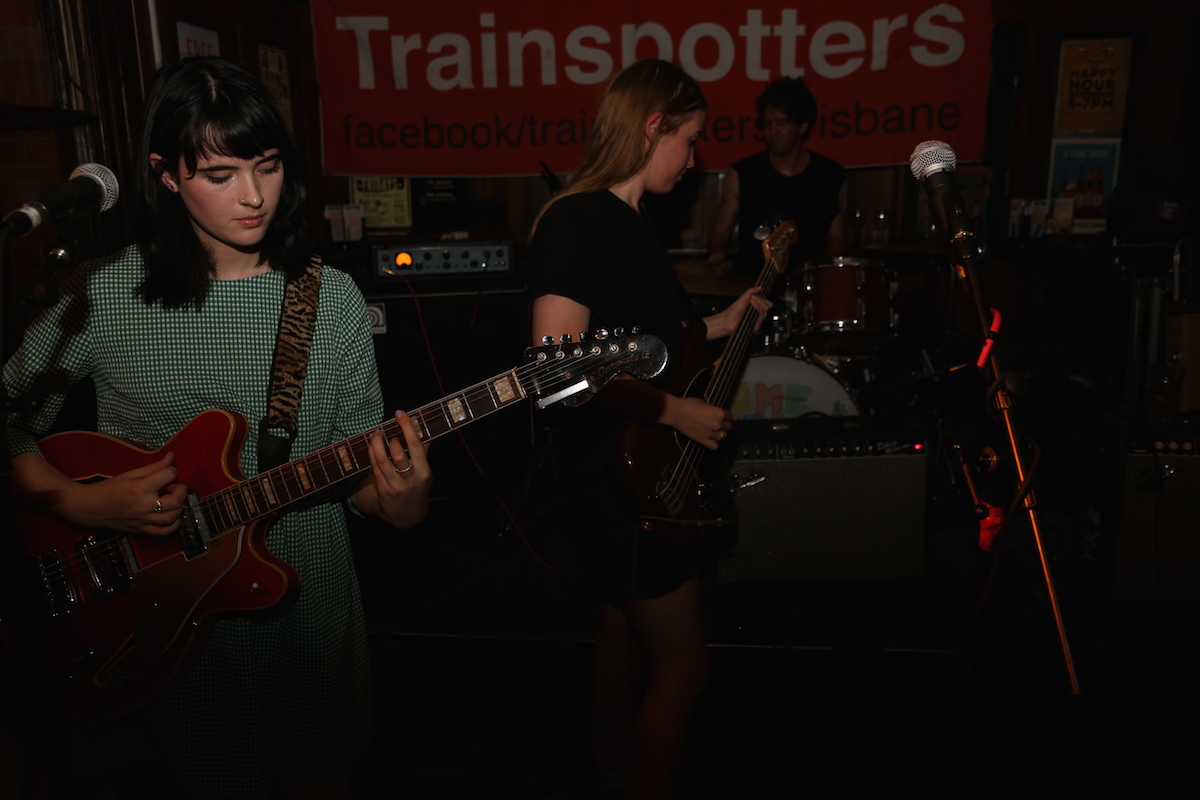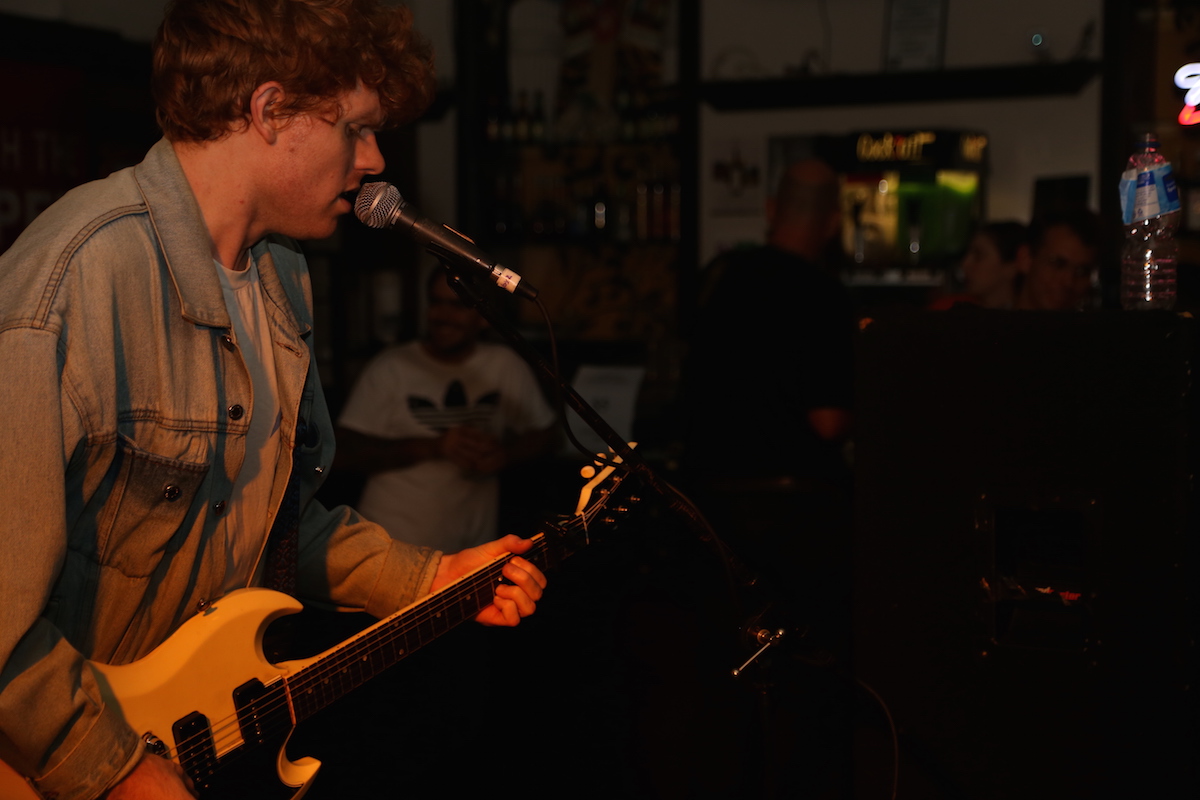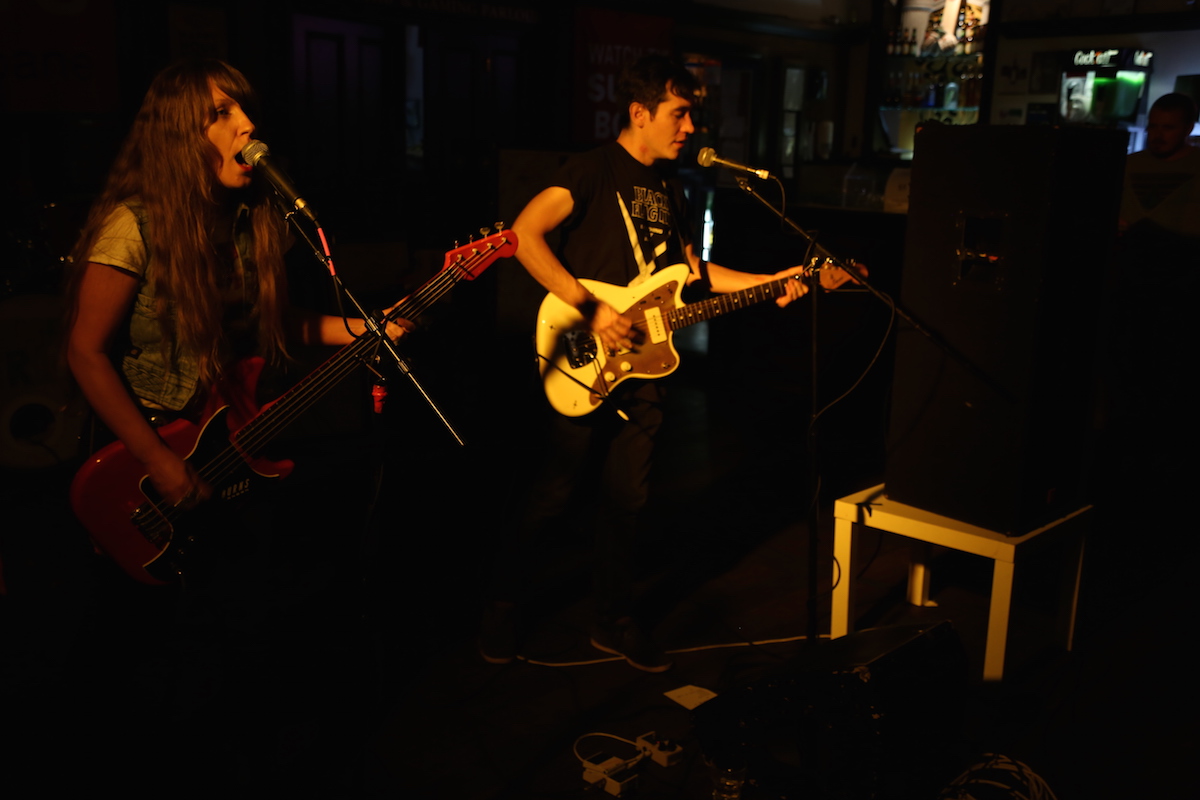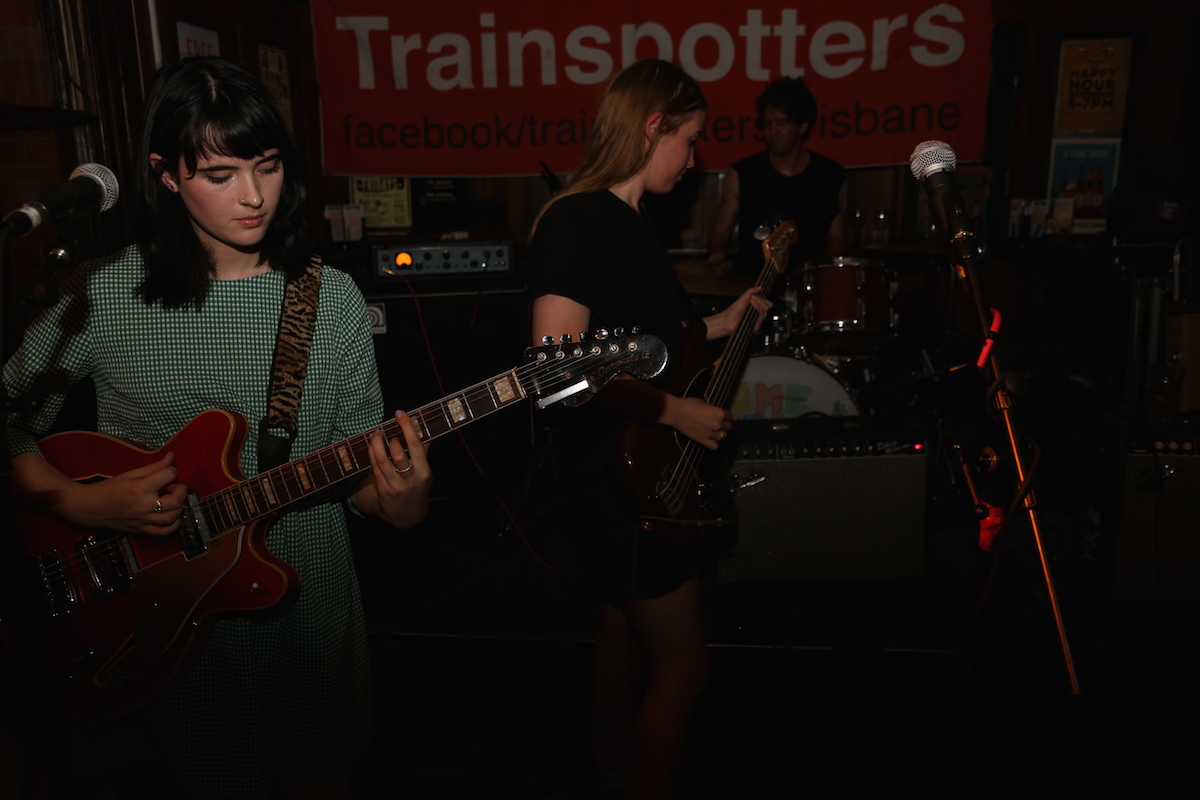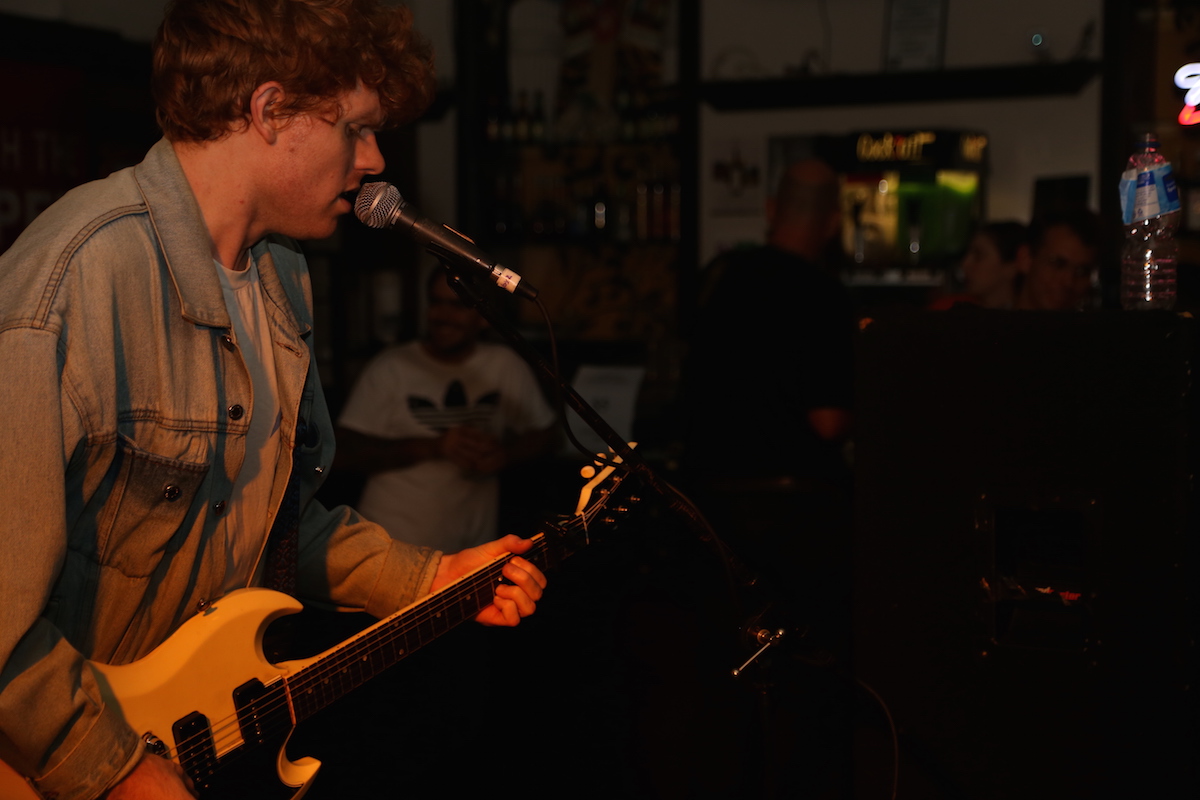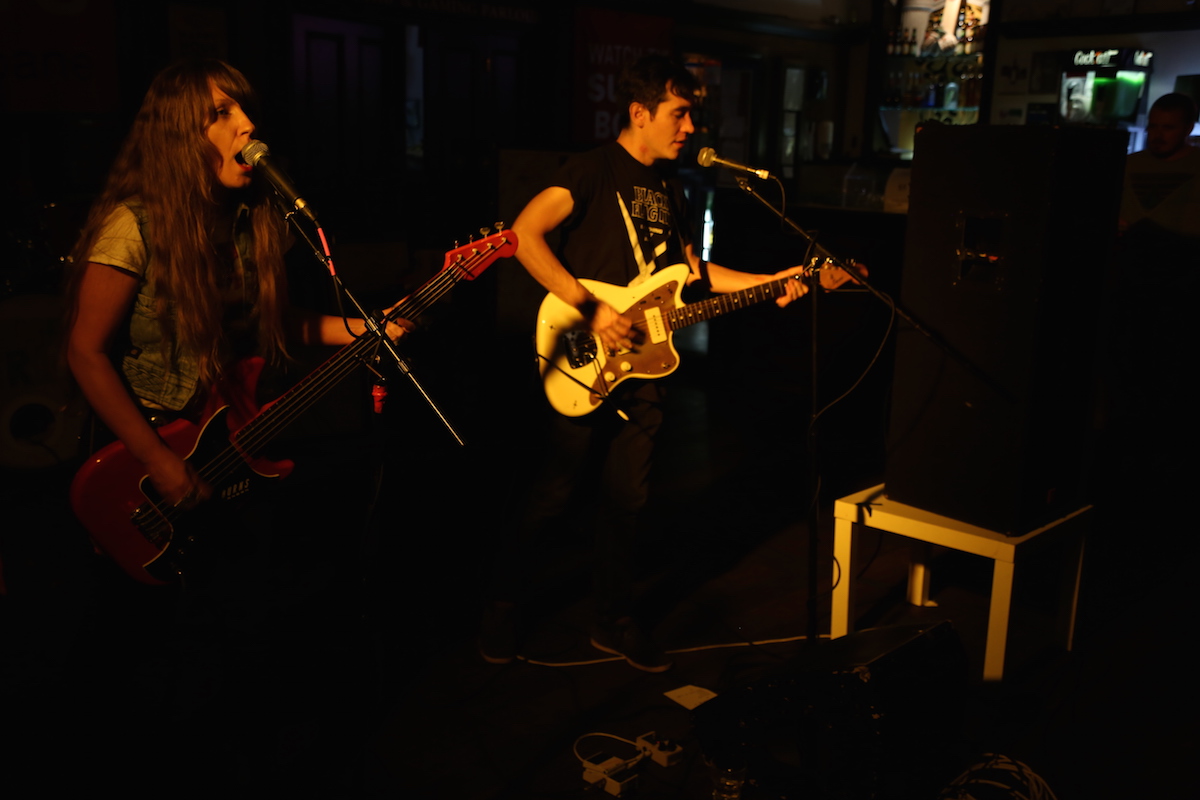 L-R Babaganoüj, Some Jerks