Dwarves Take Down The Crowbar
Dwarves, Flangipanis, The Lost Cause, Goon On The Rocks - Sunday 19 October 2014, Crowbar Brisbane
Dwarves live is always going to be a messy proposition, and opening act Goon On The Rocks set the tone of the night straight away: "This song's about getting wasted on a Friday afternoon, even though it's actually Sunday..." Songs are short and sharp, with highlights Hipsters Suck and My Neighbour The Junkie. The band's indie take on 80s skate thrash, with just a hint of ska, goes down a treat for those savvy enough to make their 7.30pm set.
Gold Coast punks The Lost Cause are the heaviest act on the line up. "I'm trying to be fucking responsible, OK?" protests singer Kerry a couple of tracks in, before tearing into what must be the definitive cover of Toto's Hold The Line, reimagined as a furious and shambolic hardcore anthem.
It's not hard to figure out why I'm Drunk, So What, Fuck You landed Flangipanis at the top of Triple Zed's Hot 100 last year. They write awesome songs, swear a shit load, and their storytelling style of anarchist pop punk is more catchy than Ebola. My Period Is Late get's an airing early in the set, along with Fight & Fuck and soon to be released single Just Because It Fits Doesn't Mean You Should Fuck it. "Any anarchists on the dole? OK this song is dedicated to you!" Vocalist/guitarist Jodie Lawlor sets the tone before launching into Fuck The System.
The Dwarves don't fuck around with any pre-show posturing. There's no banter and no waiting. Blag Dahlia walks on stage, picks the mic up from the floor, and charges headlong into How It's Done. The crowd descends on the pit in front of the stage with limbs flailing and bodies flying with a like a mob possessed.
Playing as a quartet in the absence of guitarist HeWhoCannotBeNamed, Dwarves rip through a set packed with perennial favourites. I Will Deny, Everybodies Girl, Let's Fuck, Back Seat Of My Car, Free Cocaine and the awesome Dwarves Are Still The Best Band Ever all get an airing, Blag jokingly dedicating the final noted track to the Great Barrier Reef. It's all over in 50 minutes. No encores, no prisoners, no one left unscathed. A mate was lucky enough to cop both a punch to the back of head, as well as a boot in the face, through the course of the night. I've never seen anyone leave a gig looking more satisfied.
Words by Eden Howard
Photos by Kenada Quinlan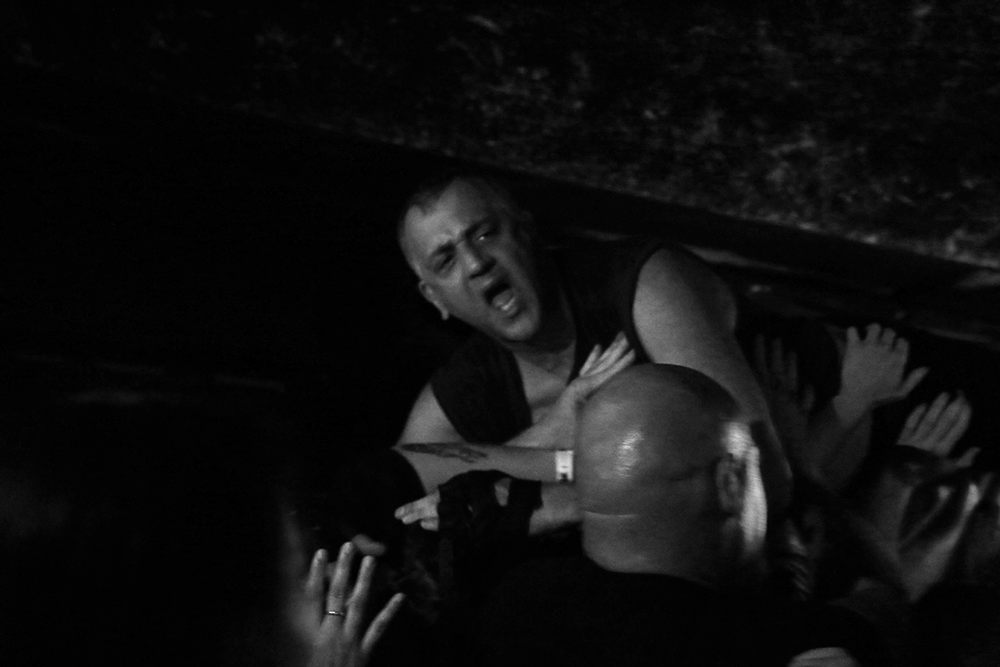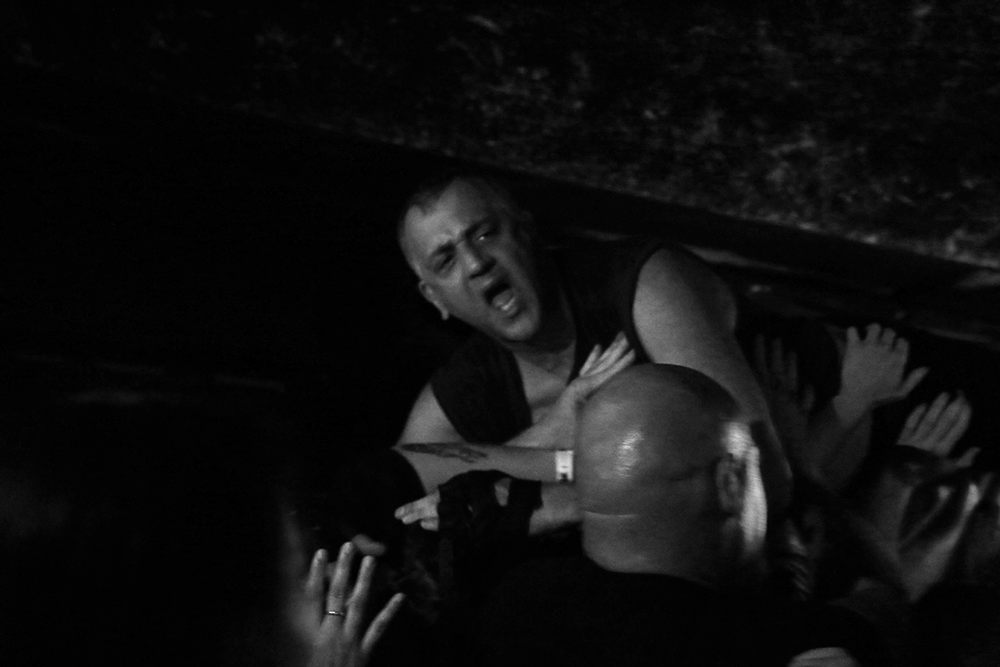 The Dwarves Crowbar Party