Violent Soho. Live. Tour Finale.
Violent Soho, Luca Brasi, Roku Music - The Hifi, Saturday 19 July 2014
Roku Music supply drunken lullabies of the haunting variety. With their overlapping riff status, they lead into the anticipated proceedings. 3 bands and lengthy change overs, there is plenty of time to reach the bar before welcoming Tasmanians Luca Brasi.
Lyrics meaningful and riffs too catchy not to run with, Tyler Richardson beats his chest in time to the words leaping back at him from the crowd. With arms the size of houses, the strength of drummer Danny Flood fills the room, the backing vocals of Patrick Marshall beautifully assisting a string of anthems. Their last song of the tour bringing the well thawed out in harmonic force with Theme Song From HQ.
Violent Soho's last show in their home town is packed to the rafters. Finding somewhere to stand is a difficult feat between those spilling drinks and speaking of their family history. Dope Calypso kicks off proceedings, basshead Luke Boerdom setting the bar, getting air when he can, bouncing as high as his licks will permit. A fight breaks out stage left only to be shut down by fans of the music, not the mob. Fur Eyes, Saramona Said and In The Aisle bring the night to boiling point. A body flings itself from the VIP area without warning, Luca Brasi's lungs taking to the stage to help Luke Henery's "Fucked voice" at intervals.
The venue is in pitch black for Covered In Chrome, the lights and surfers going up in unison on cue. The wrap up sparking Henery's stage diving and one beaten to a pulp 4-string, an encore reaching for a cover of God's My Pal.
Kenada Quinlan
Photos by Vicki Craddock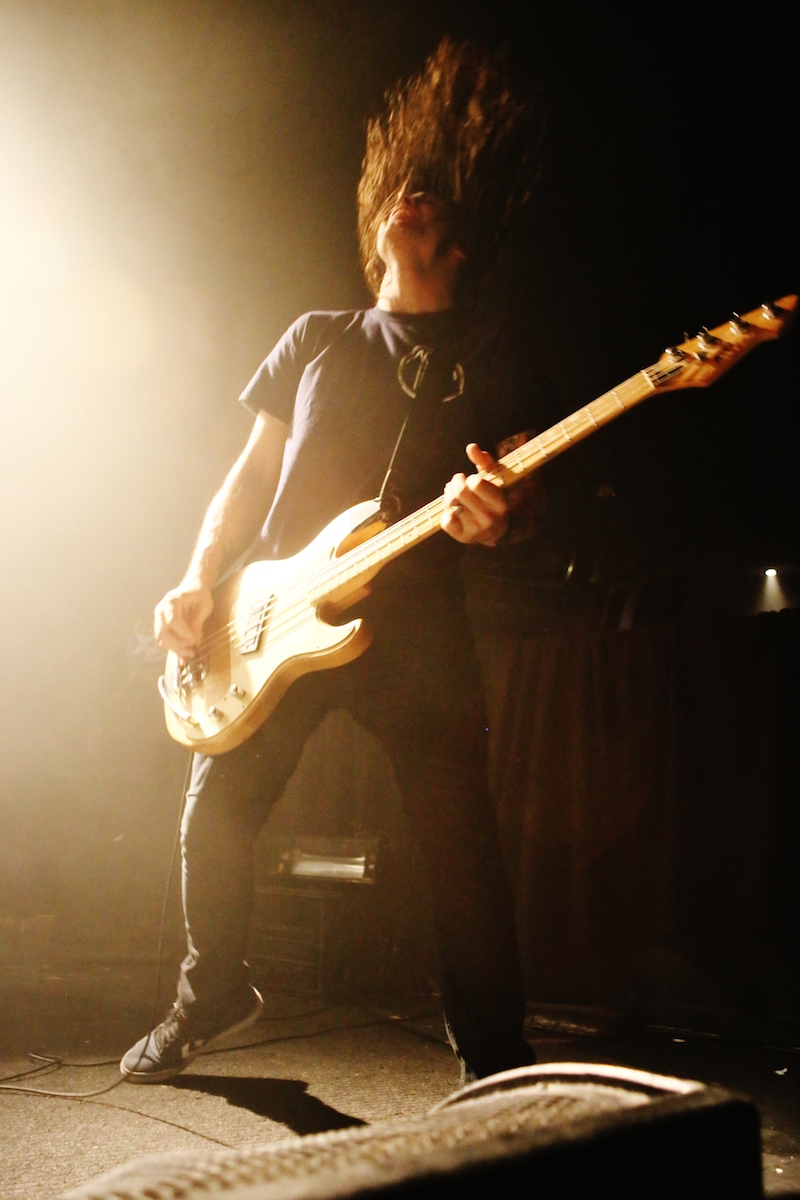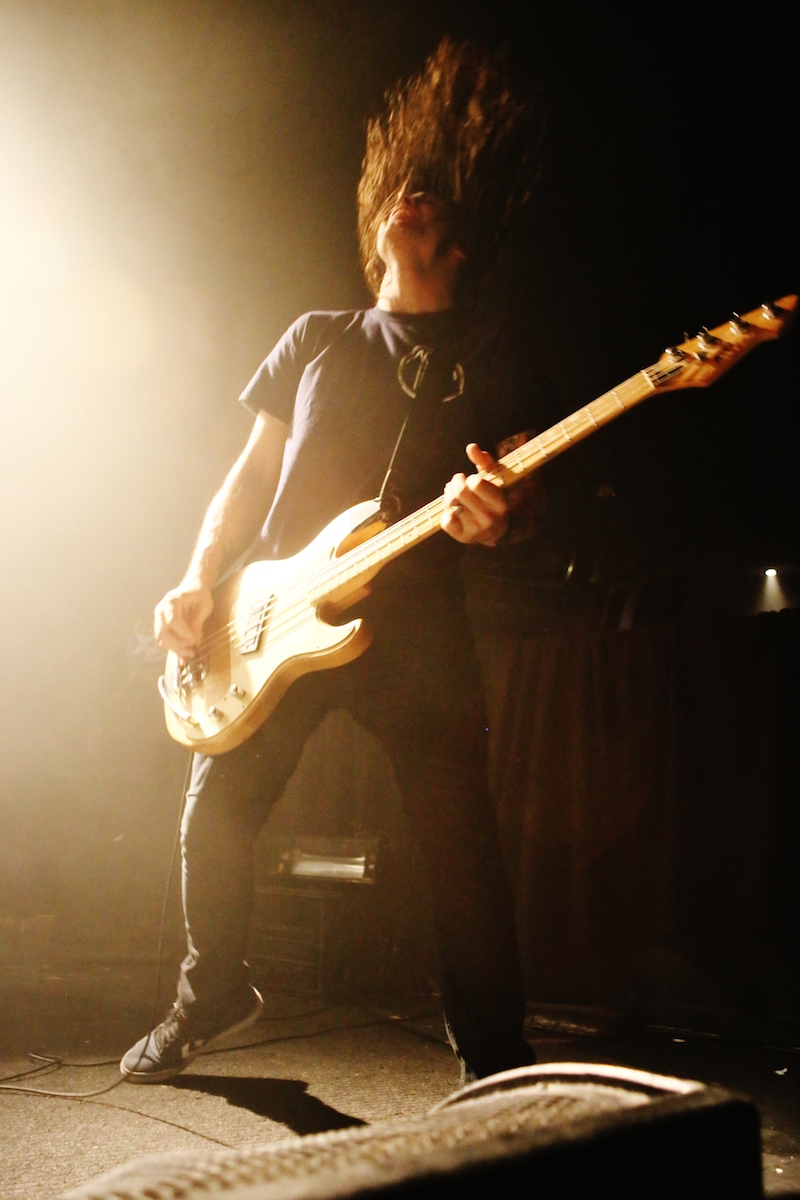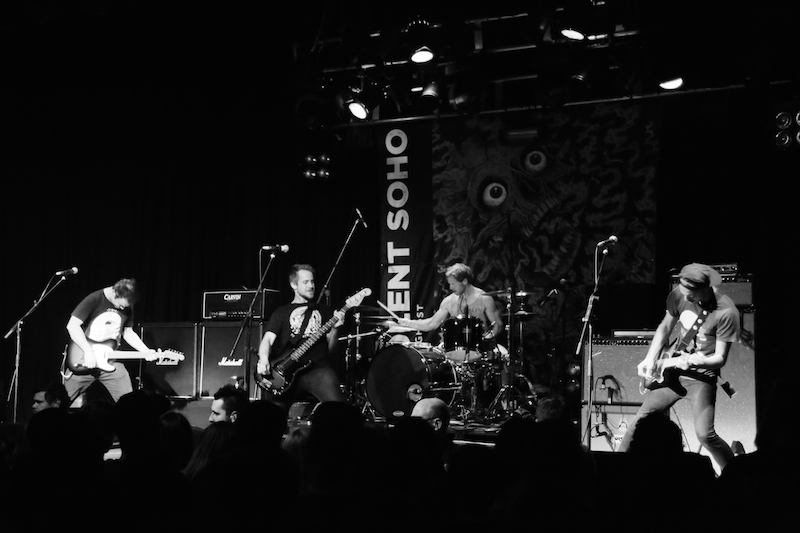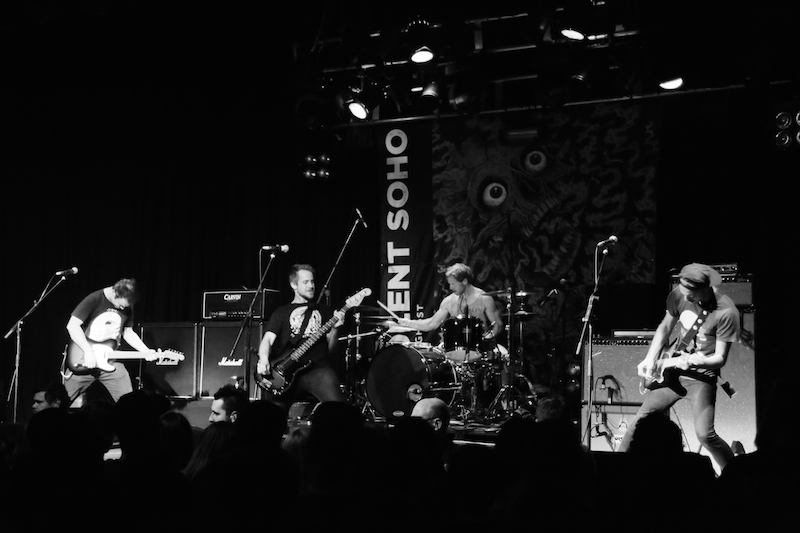 L-R Luca Brasi, Roku Music